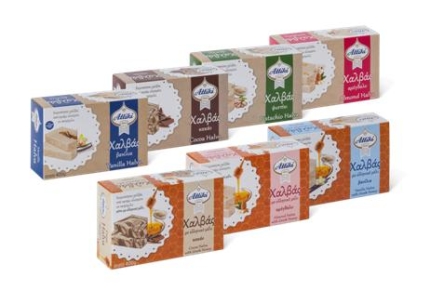 Lent with ATTIKI Halva!
The first choice for Lent is the handmade, based on a traditional recipe ATTIKI Halva.
Rich in nutrients, it improves health and well-being. Made from the finest stoneground sesame, it has proven benefits for the body.
Enjoy it as a dessert or snack in two versions:
• ATTIKI classic Halva in 4 varieties (vanilla, cocoa, with almonds and with pistachios).
• ATTIKI Halva with Greek honey, sweetened only with ATTIKI-PITTAS Greek honey in three varieties (vanilla, cocoa and with almonds).
Having a great taste, it's the number one dessert.
Find all the varieties at your supermarket.
You can also visit our official Facebook page: www.facebook.com/AttikiHoneyInternational/