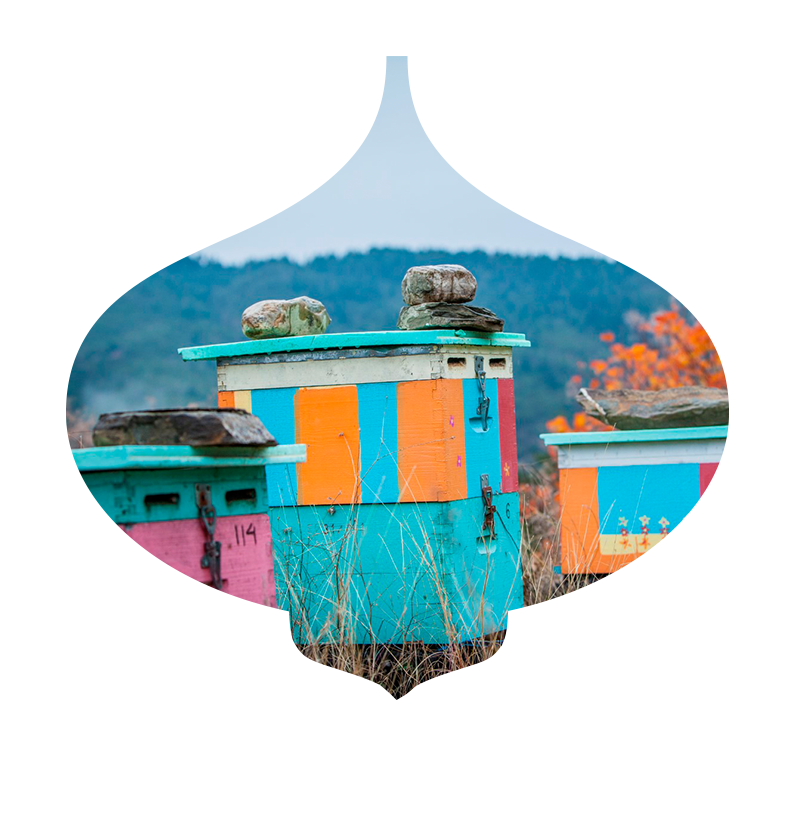 Since 2002, an independent Apiculture Development Department was added to our company's organizational chart, staffed with agronomists with extensive experience in apiculture.
This department, in cooperation with the Purchasing department, has developed an action plan aiming at the improvement and further reinforcement of the beekeeping sector, including actions such as:
helping beekeepers remain up-to-date regarding legislation, the subsidizations available and the financing options for their activities
producing and distributing a manual of practical courses and advise on the sector, the organization of tasks during the various seasons of the year and training on beekeeping practices
conducting educational seminars and training with company trainers and university professors of apiculture, which aim at upgrading beekeeping from a hobby to a professional activity, the more efficient organization of the various stages of production and the best ways to address all possible risks that may occur throughout the year
information meetings with beekeeper teams to exchange experiences and resolve any production problems on a collective level
Through these actions, the knowledge and the information of the beekeepers has increased, which means that both the quality and the quantity of the product have improved.
The objective of our company's organized Apiculture Development Department is to provide advice and support and to supply our beekeepers/partners with training material in order to help them optimize their practices and improve the quality of the end product.
We also give beekeepers the option of getting their beekeeping supplies from our company in order to modernize their production processes, according to specifications, offering significant payment facilities. Our cooperation with the producers is close and long-term, without any formal commitment on either side.
Every year we accomplish:
Visits to 200 producers
10 group meetings-briefings (one per geographical area) with groups of 20 to 100 producers
Visits-meetings with beekeepers & trainings across Greece
Every 2 years we organize nationwide meetings in Athens and Thessaloniki, with the goal of:
forging strong relations
exchanging opinions and
building a "team" spirit
Also, for our future associates, we organize seminars on specialized beekeeping practices for young people under 30 years old (from all over Greece), and for the children of our partners. For more information contact Mr. Spyros Skareas at s.skareas@attiki-pittas.gr.