A UNIQUE HONEY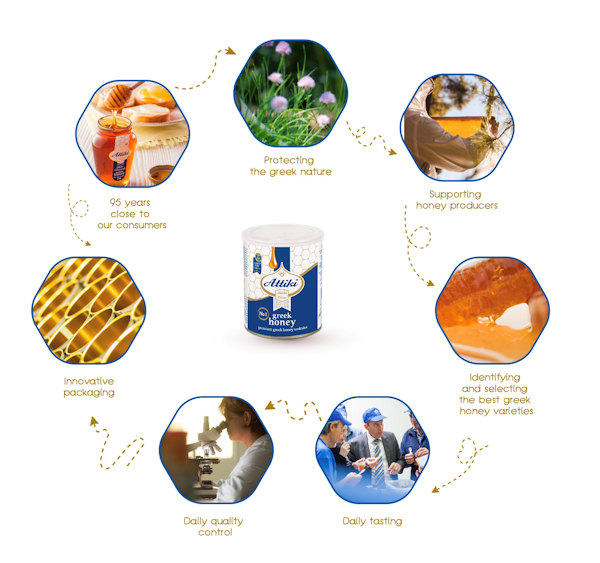 Our company closely monitors every single phase of honey processing, from the moment it is harvested until you pick it up from the shelf.
Bees produce honey in hundreds of beehives across Greece.
Our 2,000 beekeepers throughout Greece harvest the honey and then we choose the best varieties.
Our specialized Organoleptic Control and Quality Control departments ensure top quality, pure origin and exquisite flavour, colour and aroma of the honey.
Our packaging preserves the flavour, aroma and nutrients of our honey intact.