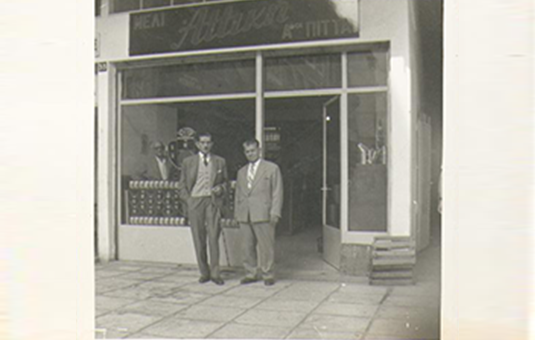 The founders: Alexandros and Panayiotis Pittas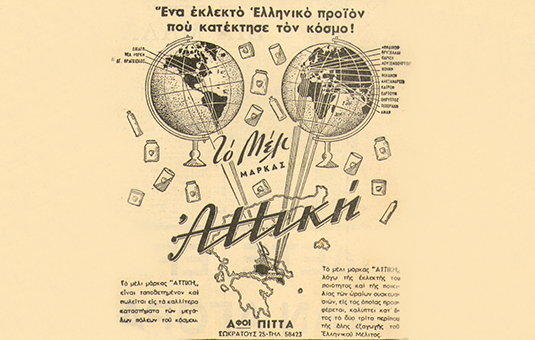 Advertisement of the 1950's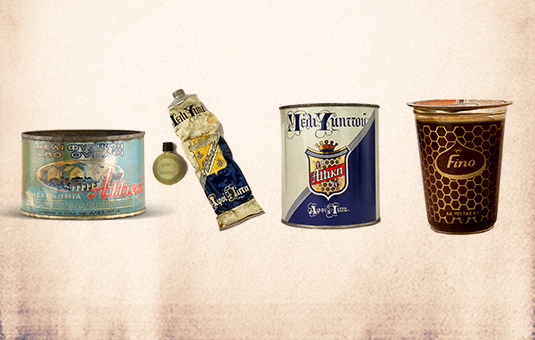 Old honey packaging of ATTIKI honey, Hymettus type & FINO forest honey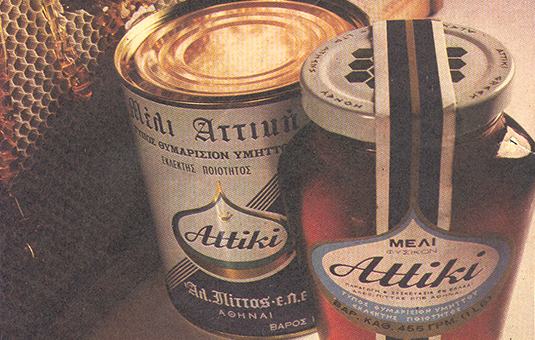 ATTIKI honey, 1970's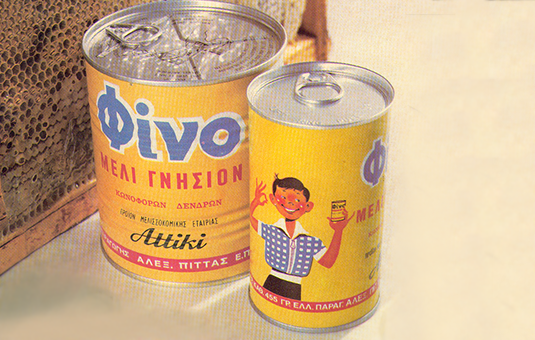 FINO forest honey, 1970's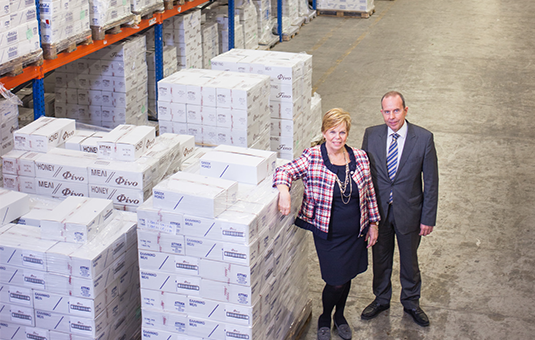 Alexandra Pitta-Chazapi and George Pittas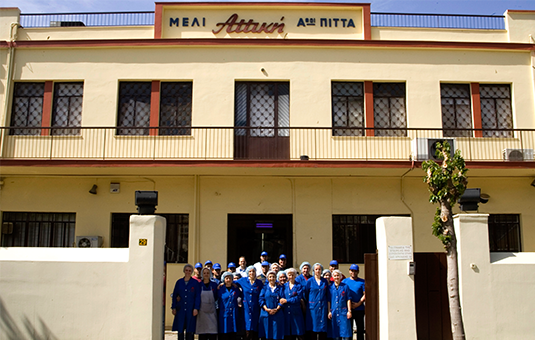 Facilities of ATTIKI-PITTAS in Peristeri area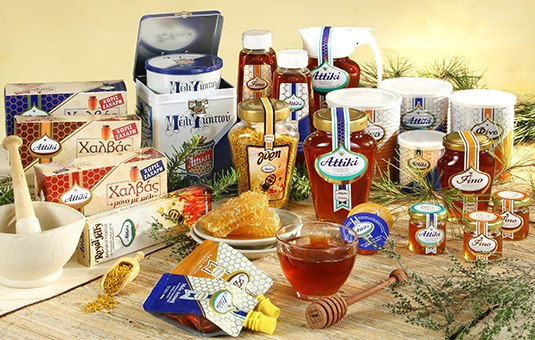 ATTIKI product range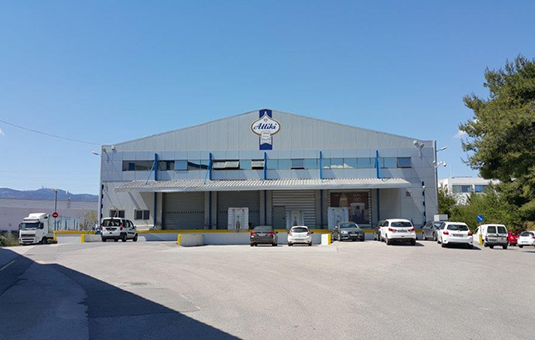 Facilities of ATTIKI-PITTAS in Kryoneri area, Attica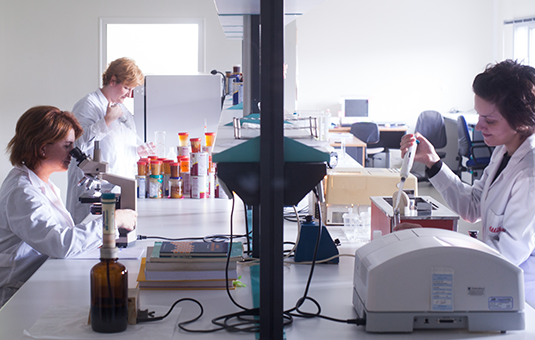 Quality Control Department
1896: The father of the company's founders, George Pittas, placed an advertisement in the newspaper "Estia" of his business "Edodimon Apoikiakon" (Edible Colonial Goods), located on Stadiou Str., in the heart of Athens. Featured among the products advertised was the already famous at the time honey from Mount Hymettus.
1928: Alexandros and Panagiotis Pittas, his sons, founded the company on Sokratous Street, taking an initiative that radically changed how honey was traded and distributed up to that time by offering the Greek honey in small packages, with the brand name "ATTIKI Hymettus Honey". Being insightful and brilliant entrepreneurs they decided to export part of the production, and in the 1930s they started taking part in the largest international trade fairs of the time, immediately winning distinctions and awards.
1950s: The ATTIKI Bee Culturing Company moved to new facilities in Peristeri. It left the narrow geographical boundaries of Athens and started expanding into new markets abroad, such as the USA, Canada, Australia, as well as many countries of the Middle East.
1960s: The company continued to grow in the Greek market and abroad. The product family also grew with the addition of FINO honey, in its characteristic yellow tin featuring the "Fino boy", very popular for children at that time. New products were added to the range, such as jam and floor waxes (with natural bees' wax) as well as new innovative containers, like tubes and single servings of honey.
1970s – 1990s: After the death of the company's two founders, the company was run by the children of Panagiotis, Alexandra and George, together with their aunt Eleni, the widow of Alexandros, with a view to keep the products that consumers liked. This is also the time when the Quality Assurance department was created and organized, laying down the foundation for its current form.
2000s – Present: The company has a new state-of-the art facilities in Kryoneri, Athens. It has one of the most advanced Quality Control and Assurance laboratories in Europe for honey. It also has a specialized Apiculture Development Department that offers consulting, support and training to our beekeepers. It particularly supports any type of research on honey and bee products and it is constantly expanding into new foreign markets. Nowadays, the company's third generation, the daughter of George Pittas, Maria Pitta, Chemist in the Quality Assurance department, and the daughter of Alexandra Pitta-Chazapi, Katerina Chazapi, Director of the Development Department, are together actively taking part in the company's management. Based on the same criteria of quality, the same values and care of the founders, they are expanding the product range to include traditional Greek delicacies, like halva (classic and made exclusively with Greek honey), jams, vanilla and masticha sweets and loukoumi.
At ATTIKI-PITTAS we are continuing to work hard, dedicated to what really matters: the top quality of all our products, Greek beekeeping and the consumers who love and prefer our products across the world.