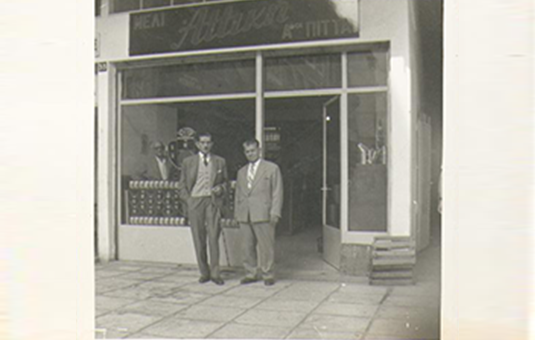 The founders: Alexandros and Panayiotis Pittas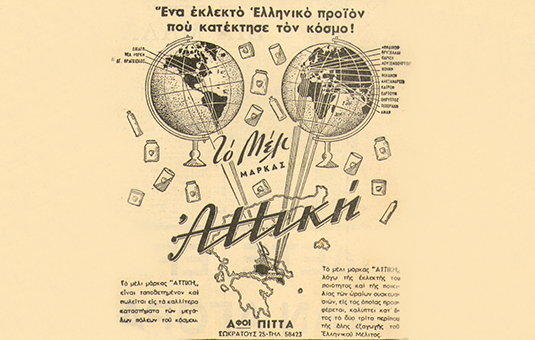 Advertisement of the 1950's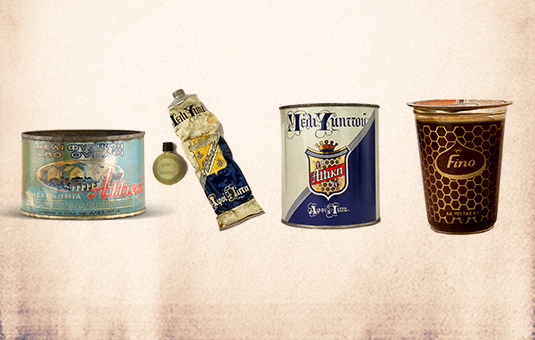 Old honey packaging of ATTIKI honey, Hymettus type & FINO forest honey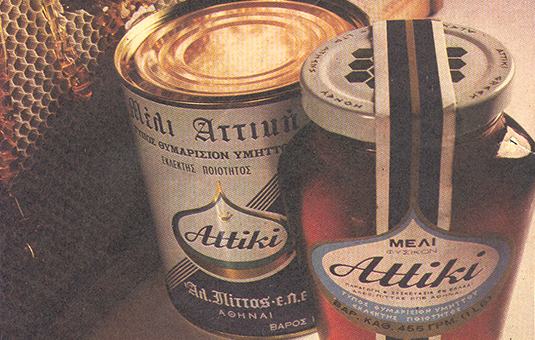 ATTIKI honey, 1970's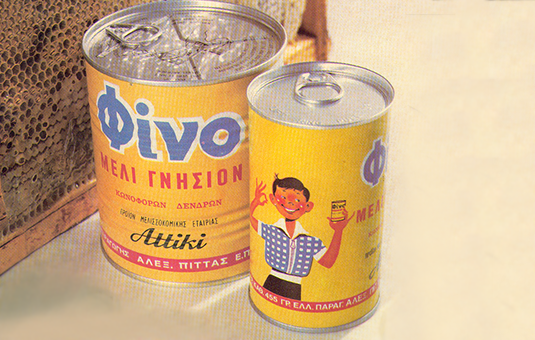 FINO forest honey, 1970's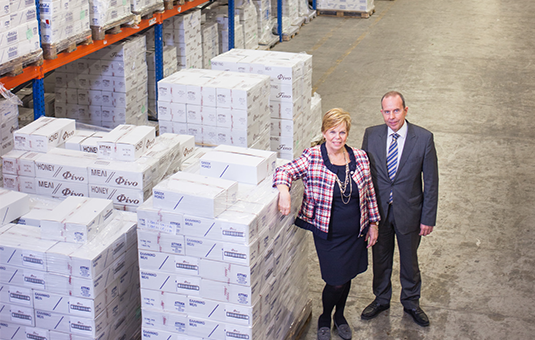 Alexandra Pitta-Chazapi and George Pittas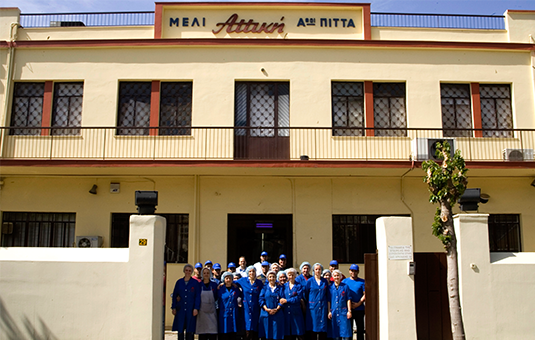 Facilities of ATTIKI-PITTAS in Peristeri area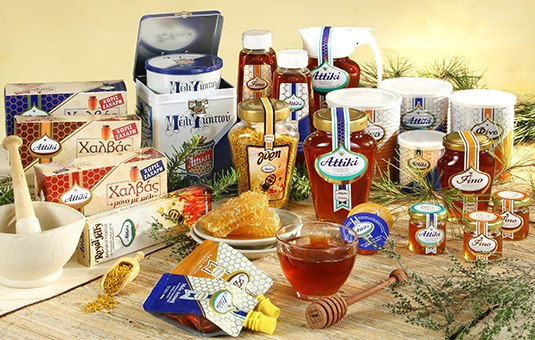 ATTIKI product range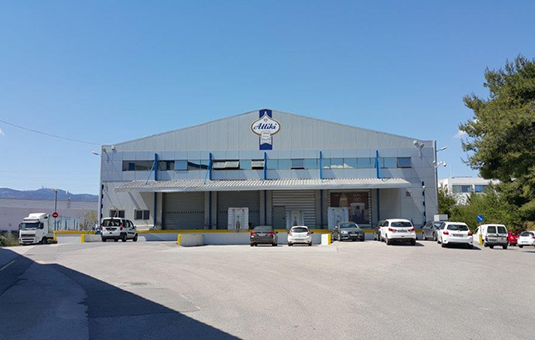 Facilities of ATTIKI-PITTAS in Kryoneri area, Attica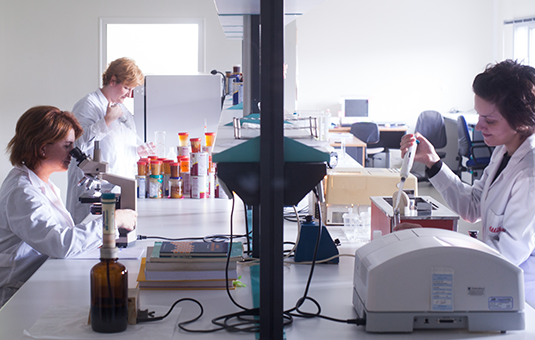 Quality Control Department
1896: Georgios Pittas, father to the Company's founders, placed an advertisement in "Estia" newspaper for "Edodimon Apoikiakon", his business located at Stadiou str in Athens. Among others, he advertised the well-known, back then, honey of Hymettus mountain.
1928: Alexandros and Panagiotis Pittas founded the company at Sokratous street and make a pioneering step which fundamentally changed the way honey was traded and marketed until then: they launch the greek honey in small packages under the brand name ""ATTIKI Hymettus Honey". Extrovert by nature, the two businessmen decide to export a part of their production, participating at the same time in big international exhibitions and being awarded, already since 1930s, with distinctions and prizes.
1950s: ATTIKI Bee Culturing Company moves to new facilities in Peristeri, Attica. The family grows bigger with the addition of FINO honey, in its characteristic yellow package with the "Fino" little boy, which was really popular amongst children at that time. The Company goes beyond the narrow boundaries of Athens and expands its activities to new markets abroad, such as the USA, Canada, Australia and a lot of countries in the Middle East.
1960s: The Company strongly evolves in and out Greece. New products are added to its portfolio, such as jams and floor waxes (made of bee natural wax), along with innovative honey containers, such as tubes and single serves for hotels.
1970s-1990s: The two founders of the Company are no longer in life and the Company is now run by Panagiotis' children, Alexandra and Georgios, along with their aunt Eleni, widow of Alexandros, with the aim to ensure the Company's growth. In 1990s, two innovative packages are developed, Attiki honey smart pack, being the first time that honey can be easily carried everywhere and Attiki Melissaki honey (squeeze), with a special silicone flow control cap, with both packages being internationally awarded. During the same decade, the Company establishes its current Quality Assurance Department, with skilled scientists who contribute to honey-related research and greek beekeeping.
2000s: The Company is now seated in state-of-the-art facilities in Kryoneri, Attica. It runs one of the most modern laboratories in Europe, for controlling and assuring the quality of honey. It also operates an Apiculture Development Department, offering consultation and training to our partnering beekeepers. It robustly supports research on honey and beekeeping products and constantly expands to new markets abroad. ATTIKI honey is the official Athens 2004 Summer Olympics honey for all athletes. Committed to the same quality criteria, values and passion with its founders, the Company enriches its product portfolio with traditional greek desserts, such as halva (traditional or only made of greek honey), jams, vanilla and mastic sweets ("ypovrichio") and lokum ("loukoumia").
2010s – present: Based on its strategy on sustainability and further growth of the greek beekeeping, the Company kicks-off in 2020 the "Beecome a friend – Every bee needs a friend" great campaign, placing the bee on the spotlight and raising awareness on the importance of bees and their products.