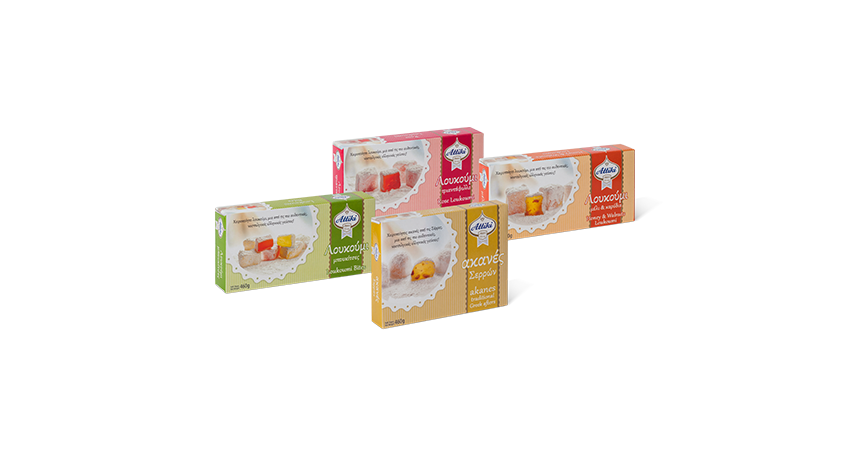 ATTIKI: TRADITIONAL LOUKOUMI THAT GOES DOWN A TREAT!
ATTIKI Loukoumi accompanied by a cup of your favourite coffee… is there anything better on a summer afternoon?
With its delicious scent and taste, ATTIKI Loukoumi is a tempting treat that satisfies even the sweetest tooth.
In ATTIKI-PITTAS we put our heart and soul to make ATTIKI Loukoumi according to a traditional recipe. Try unique loukoumi with honey and walnut or classic aromatic loukoumi (rose water, mini-bites), as well as genuine Akanes, a local delicacy from Serres in Northen Greece, still made to its traditional recipe with butter.
Find them in their new packs at all supermarkets!
For more information: