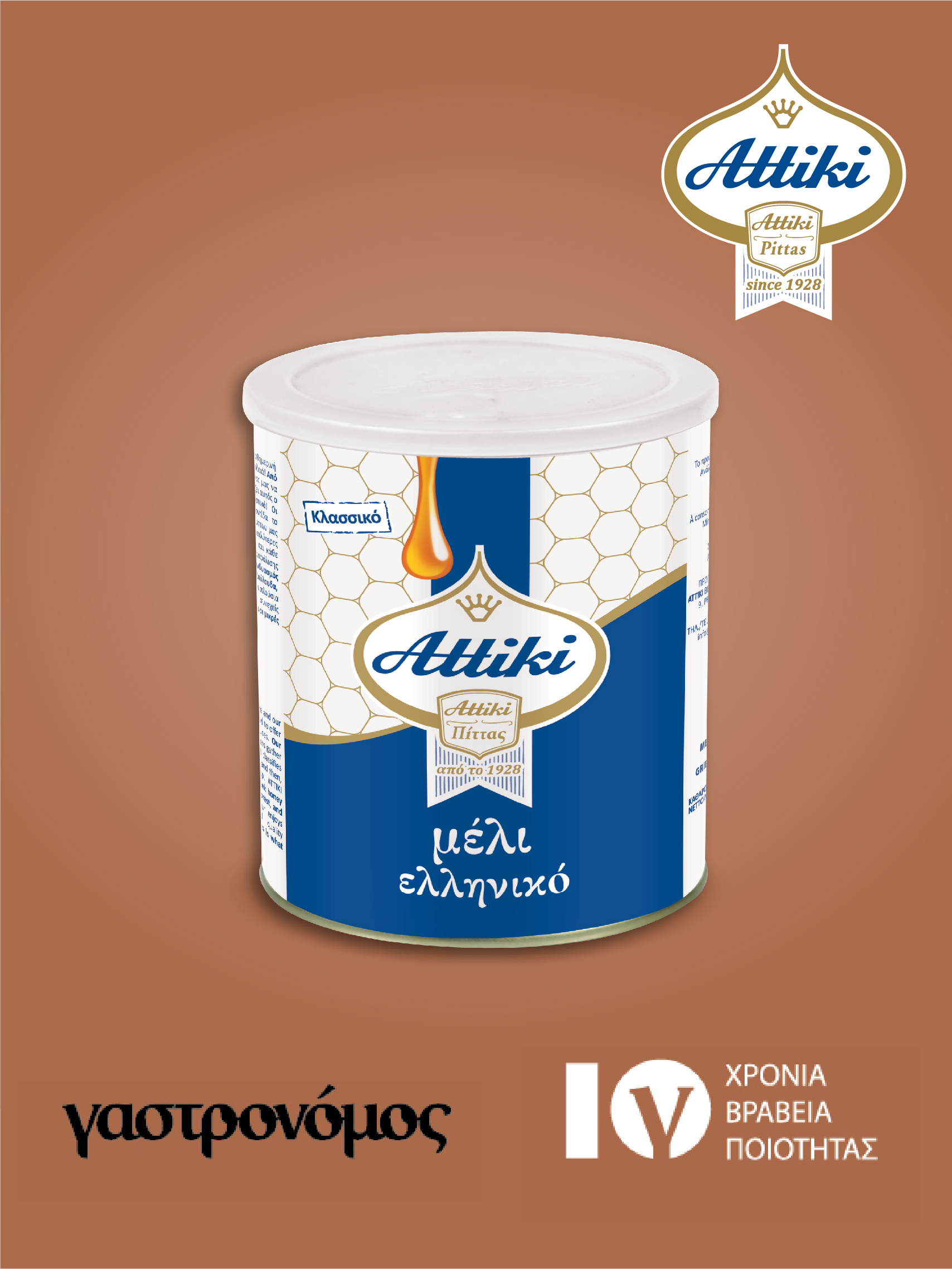 ATTIKI-PITTAS a winner at the 2017 Gastronomos Quality Awards
ATTIKI-PITTAS won its latest accolade at the 2017 Gastronomos Quality Awards held at the Zappeion Hall on Monday 12 September, where a host of specially invited guests attended a unique evening dedicated to Greek food.
ATTIKI Greek honey won in the Mass-Consumption Product category, once again showing that it is an excellent, absolutely natural, superior-tasting honey that is the first choice of consumers in Greece and all over the world.
The award was received by the company's Managing Directors, Alexandra Pitta-Chazapi and George Pittas.
For the tenth year in succession, Gastronomos magazine has bestowed awards on pioneering individuals and companies characterised by passion and expertise, which invest in primary production and the manufacture of quality branded products.
For more information: https://www.facebook.com/MeliAttiki