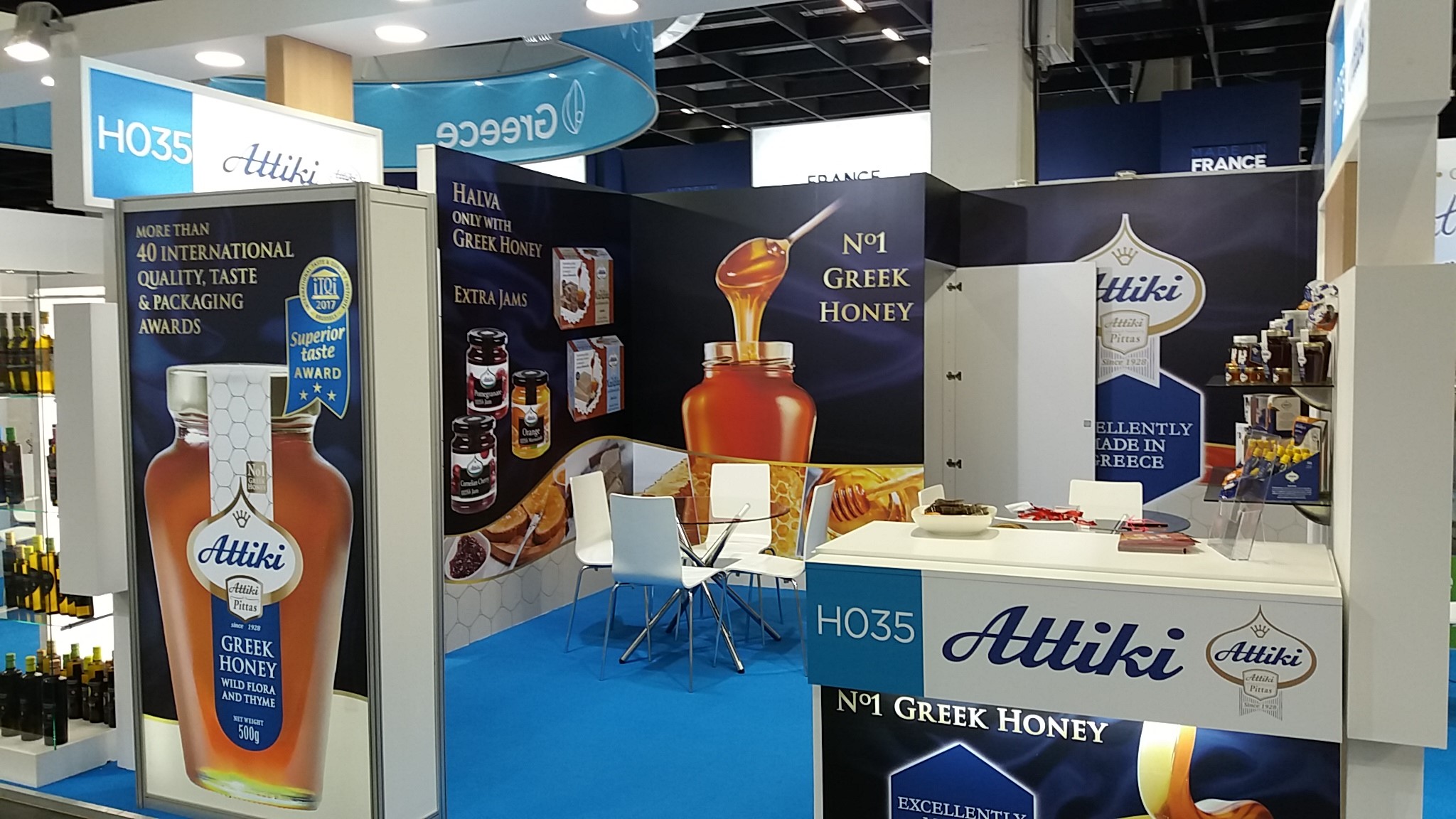 ATTIKI-PITTAS: a successful participation in Anuga 2017
ATTIKI-PITTAS has once again taken part successfully in the Anuga trade fair, an international gathering held in Germany to promote food and beverage companies.
From 7 to 11 October, ATTIKI-PITTAS was a strong presence at Anuga, with an impressive stand where food industry professionals were shown the company's wide variety of Greek honeys and its range of other traditional Greek foods such as halva (in two versions, classic and sugar-free, sweetened only with Greek honey) and 'extra' jams without any preservatives.
Visitors had the opportunity to sample unique Attiki flavours, to find out about the history of the company and to learn about quality procedures and the beneficial properties of Greek honey.
Attiki, whose primary goal has always been for quality Greek honey to become known worldwide, takes part in the world's most important trade fairs. It has exported its products since the 1930s, and today they are available in more than 40 countries.
For more information: https://www.facebook.com/AttikiHoneyInternational