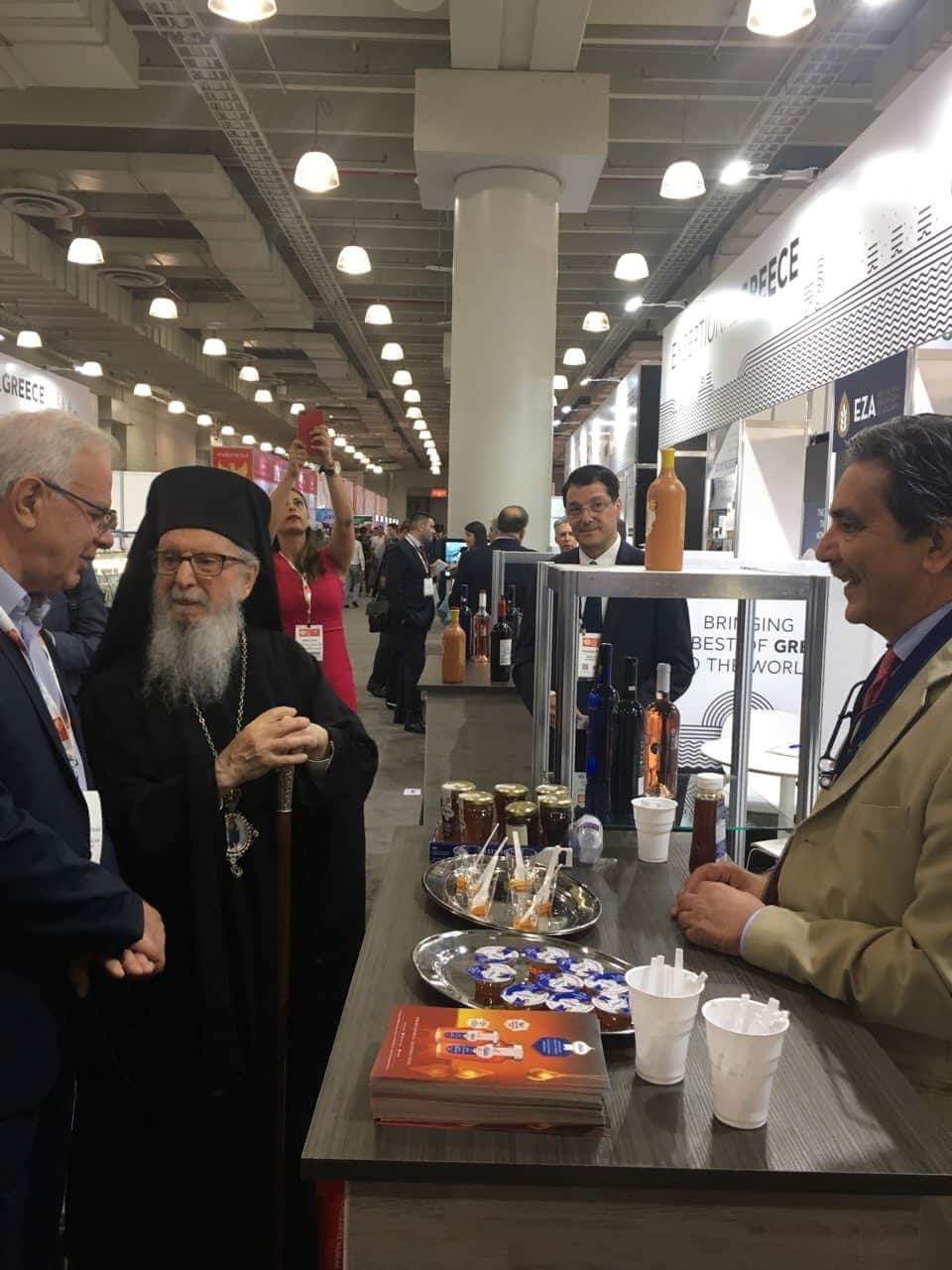 ATTIKI-PITTAS at Summer Fancy Food Show in New York!
ATTIKI – PITTAS participated for the first time at the International Summer Fancy Food Show, which is recognized as one of the largest and most popular international food and beverage exhibitions in the USA and it is the meeting place for buyers and exporters.
From June 30th until July 2nd, more than 2,400 exhibitors from 54 countries around the world participated and 200,000 products were presented. ATTIKI – PITTAS gave a dynamic presence to the food industry with the award-winning brand – Attiki honey, as well as a range of traditional Greek products Attiki, such as Halva with Greek honey. Also, for the first time, new variants were presented – Attiki honey with royal jelly and Attiki dark brown forest honey that are produced exclusively for the needs of foreign markets where the company keeps investing and gives special emphasis.
Archbishop Demetrios of North America along with the Minister of Rural Development and Food, Mr. Apostolou, attended the exhibition and visited ATTIKI-PITTAS' booth.
ATTIKI -PITTAS since its founding has as main objective the broad distribution of high quality branded Greek honey worldwide, and that is why it is participating dynamically in the most important exhibitions of global interest. It has been exporting since the 1930s and today its products are sold on all five continents.