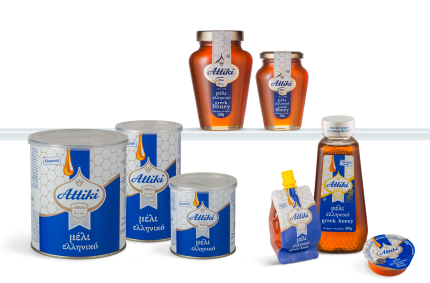 ATTIKI HONEY: WE ENJOY WHAT REALLY MATTERS EVERY DAY!
The unique character of the Greek land can be found in every pack of ATTIKI Greek honey.
Its well-known award-winning flavour is a combination of the very best Greek varieties of wildflower, herb, forest and thyme honey from all over the country.
With its delicious taste and high nutritional value, it provides energy, strength and a great feeling, and is just the thing for a balanced diet.
Since 1928, ATTIKI-PITTAS has been dedicated to ensuring that every family gets the finest Greek honey. It is carefully collected by 2.000 Greek beekeepers, and every day, the ATTIKI-PITTAS team of tasters tries the best varieties from all over Greece, while every drop is tested by the Quality Assurance Department.
Treat yourself to the sweet taste of nature and enjoy #what really matters# every day!
For more information, visit: