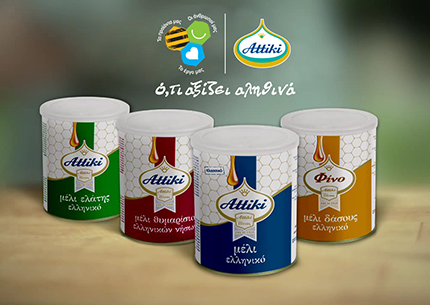 ATTIKI HONEY – BRINGING YOU MORE THAN YOU HAVE EVER IMAGINED!
New-look Attiki Honey is making its debut in three commercials that bring the natural world to your TV screen.
A beekeeper, symbolic of everyone at ATTIKI-PITTAS and their passion for bringing you your favourite Attiki Greek honey, offers the tin to a barman, a food blogger and a child, adding a touch of sweetness to their day.
Attiki Greek honey comes direct from the hive, bringing you more than you ever imagined. Bringing you what really matters.
The new commercials are produced by Magnet Advertising.
For more information: