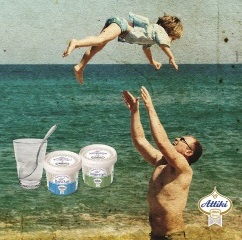 Summer in Greece means ATTIKI submarine sweets!
We enjoy what really matters time after time!
ATTIKI-PITTAS is firmly committed to traditional Greek products, and nothing reminds us more of carefree childhood summers than the taste of ATTIKI submarine sweets in two great flavours.
 Sweet vanilla and aromatic masticha are sure to be one of the highlights of this summer.
Stick your spoon into a glass of iced water and experience the unique aroma and velvety texture of Greece's coolest summer treat.
Have a great summer with ATTIKI submarine sweets!
You can also visit our official Facebook page:
www.facebook.com/AttikiHoneyInternational/