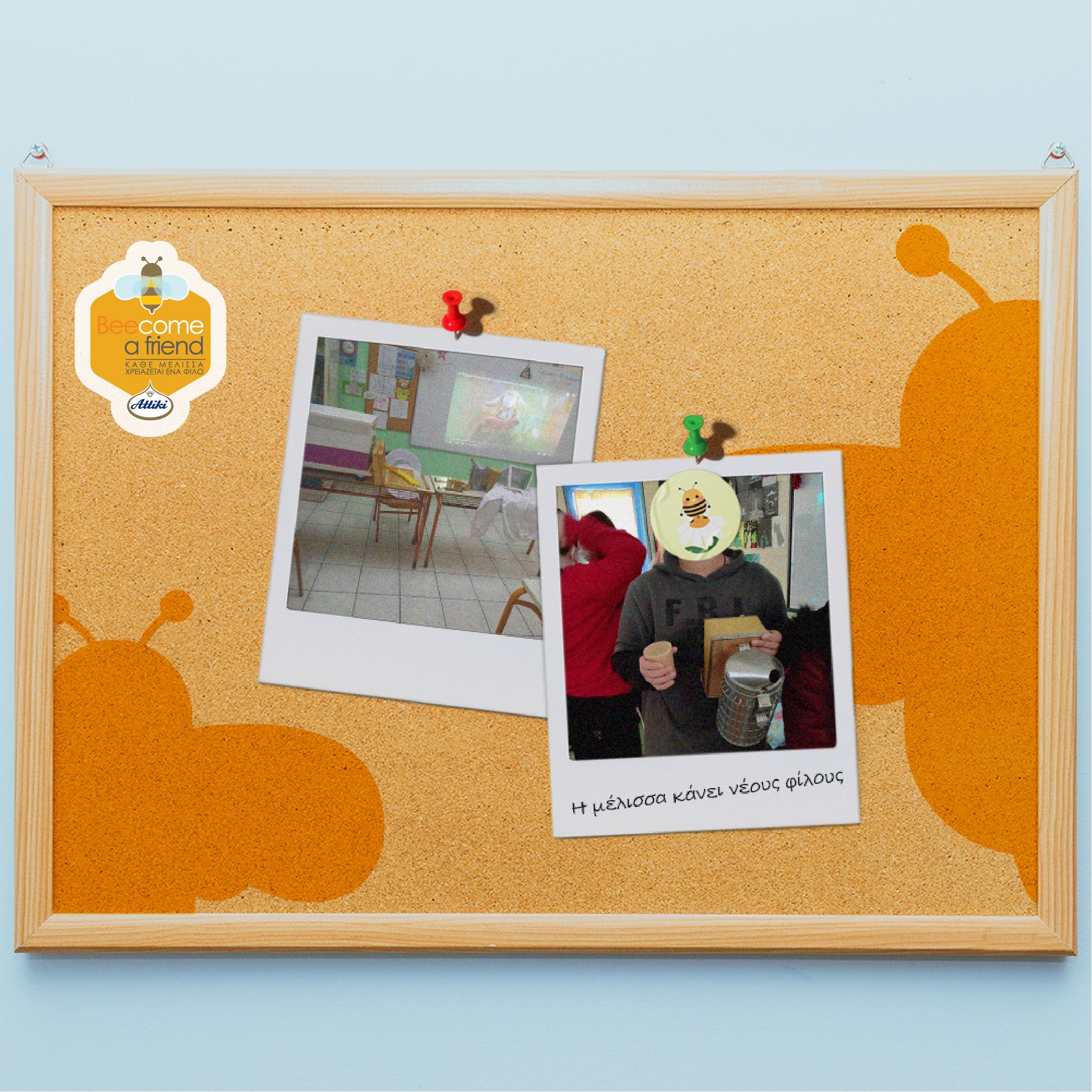 Attiki Honey supports the educational program "Planet Bee" of the Association of Attica Beekeepers
Attiki-Pittas with the campaign "Beecome a friend", continues the actions that place the bee in the spotlight and creates an opportunity for all of us to become her friends.
In order to educate children about the value of the bee and its products, Attiki honey supported the Association of Attica Beekeepers and covered the cost of the "Planet Bee" program that was implemented at the 21st Elementary School of Kallithea. The students of the 6 classes who attended the program were excited with the demonstration of the equipment and learned a lot about the world of the bees. More ideas for interactive games from the learning platform are on the way to be implemented and Attiki honey will continue to support them. Attiki-Pittas invests in Greek beekeeping, supports the production of Greek honey varieties, and promotes with the brands of Attiki and Fino, Greek honey around the world. As a result, a support chain is created for the bees of the Greek land, since… EVERY BEE NEEDS A FRIEND.