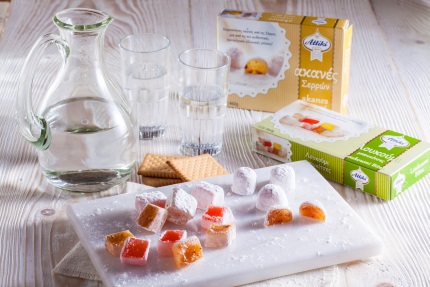 Loukoumi with the guarantee of ATTIKI-PITTAS
Loukoumi might date back to the 15th century, but it continues to be a favourite treat for families in Greece.
Sugar, water and selected flavourings are mixed together and cooked according to a closely-guarded recipe. Then, as a finishing touch, it is dredged in sugar, making ATTIKI loukoumi a delicious sweet for any time of day.
At ATTIKI-PITTAS our love of "sweet" products, our faith in tradition, and the exceptional quality of our ingredients guarantee a wonderful result.
Discover all the great flavours (rose, bites, honey & walnuts and Akanes) at supermarkets.
You can also visit our official Facebook page:
www.facebook.com/AttikiHoneyInternational/