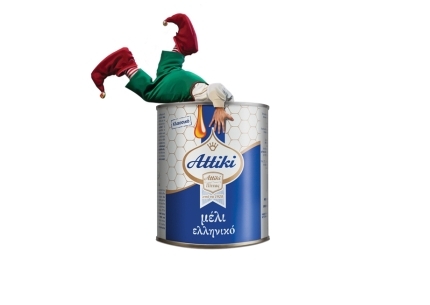 Experience the magic of the holiday season with ATTIKI Honey!
As Christmas approaches, it's time to get into the kitchen and start making those festive goodies so beloved of young and old alike.
Melomakarona, diples, baklava and so many other traditional treats are all made with honey: ATTIKI Greek honey!
ATTIKI Greek honey has been making life sweeter in every home for 88 years. It is carefully collected by 2000 Greek beekeepers, and every day, the ATTIKI -PITTAS team of tasters tries the best varieties from all over Greece, while every drop is tested by our Quality Control Department. Each spoonful contains all the nutrition you need for energy, strength and well-being, and it is everyone's favourite healthy snack for any time of day.
For tasty, mouth-watering recipes, visit the renewed ATTIKI-PITTAS website at www.attiki-pittas.gr and discover loads of great ideas to make this year's yuletide even more delicious!
Merry Christmas with ATTIKI Greek honey!
For more information visit:
https://www.attiki-pittas.gr/el