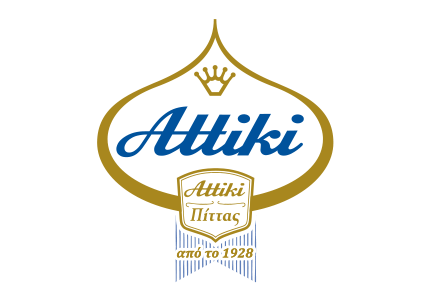 EU RURAL DEVELOPMENT HEADS IMPRESSED BY VISIT TO NEW ATTIKI – PITTAS PREMISES
It was with great enthusiasm that the rural development heads of the European Union's 28 member states visited the new Attiki-Pittas premises at Kryoneri on Tuesday 1st April. The ATTIKI – PITTAS facilities were chosen as an exemplary Greek plant to visit in the context of this country's Presidency of the Council of the European Union.
EU officials and officials from the Ministry of Rural Development and Food were welcomed by ATTIKI – PITTAS CEO George Pittas, who gave a presentation and a guided tour of the space. The visitors learned about ATTIKI's quality procedures and the values that have guided the company for more than 85 years in its production of the best known quality brands of Greek honey. At the end of the tour, a tasting of different varieties of ATTIKI honey and other ATTIKI products took place, and the visitors expressed their admiration both for the products and for the company's structure and hygiene.
For more information: