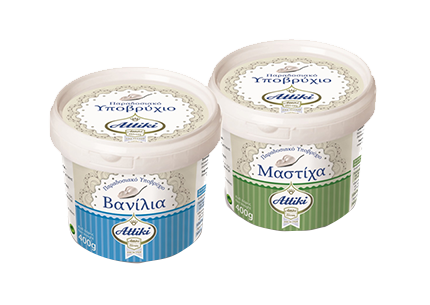 DIVE INTO AN ATTIKI SUBMARINE!
When the temperature's rising, what could be more refreshing than a mouth-watering spoon of ATTIKI submarine sweet?
ATTIKI-PITTAS knows the secret to making the most delicious submarine sweet, so every day you can enjoy your favourite taste of carefree childhood summer in a glass.
So this year, like every other, relax in the warm summer months with sweet vanilla or aromatic mastic.
Submerge your spoon into the chilled water and dive into the unique aroma and velvety texture of the most refreshing treat of all.
Enjoy the delicious taste that you can rely on.
Just choose your flavour and dive in!
For more information:
https://www.facebook.com/ AttikiHoneyInternational/