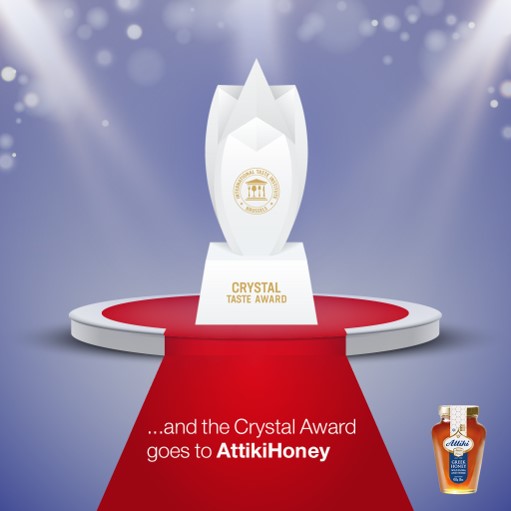 Crystal Taste award for Attiki Greek Honey!
One of the most prestigious taste awards in the world, the Crystal Taste Award was received by Attiki Honey, the No. 1 Greek honey. Attiki Honey received for three consecutive years three stars from the International Taste Institute (iTQi), which means taking the highest scores from the blind taste tests conducted by the world's most respected chefs and tasters.
With the same procedure and for the first time, Attiki Honey with royal jelly received the Superior Taste Award of 2 stars, an award given to remarkable products. Attiki honey with royal jelly is a big success in a lot of countries.
With more than 50 awards, the unique quality and taste of Attiki products are distinguished worldwide, confirming ATTIKI-PITTAS top specifications and rewarding its efforts for continuous improvement.