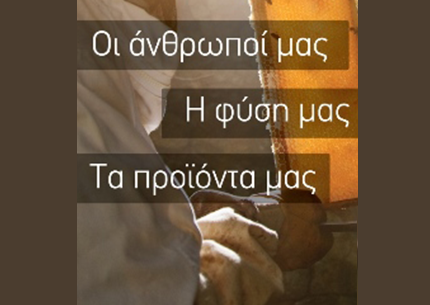 BEEKEEPERS VISIT ATTIKI HONEY FACILITIES IN KRYONERI
The Beekeeping Cooperatives of Thassos and Evros and a few independent beekeepers from the Evros area visited the new ATTIKI-PITTAS facilities in Kryoneri on Saturday 6 December.
ATTIKI's Chief Executive Officers George Pittas and Alexandra Pitta-Chazapi welcomed the beekeepers and their families and gave them a tour of the facilities.
At the end of the tour, everyone had the opportunity to sample traditional Greek flavours, ATTIKI products, halva and loukoumi, which the company has combined with Greek honey and provides to consumers. The visitors expressed their enthusiasm for both the ATTIKI products and the company's facilities.
ATTIKI-PITTAS supports and collaborates with more than 2,000 beekeepers throughout Greece, and many of them have been working with the company for two and three generations, carefully collecting the honey that ultimately reaches consumers.
Since 2002, ATTIKI has had a separate Beekeeping Development Department, which stages training seminars and meetings with its cooperating beekeepers every year with the aim of strengthening relations, exchanging viewpoints and bolstering a spirit of teamwork.
For more information: