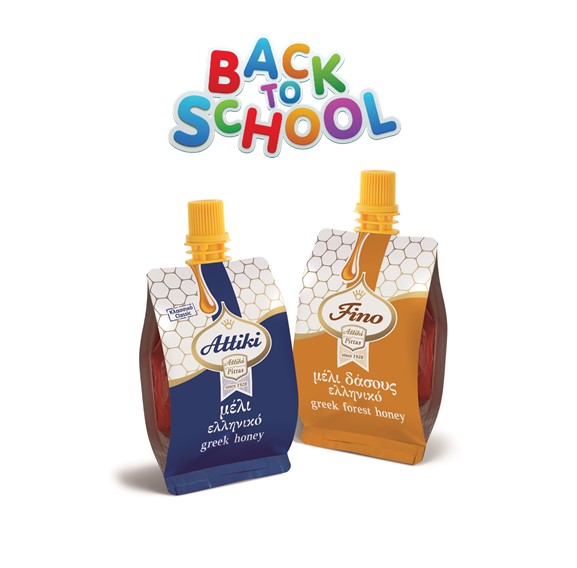 Back to school with practical, modern packs of ΑΤΤΙΚΙ and FINO Greek honey!
At ATTIKI-PITTAS we are all ready and waiting for the bell to sound for the start of a new school year!
Everyone's favourite ATTIKI-PITTAS Greek honey is a delicious sweet snack that gives children the energy they need for all their daily activities. With the handy and inventive Smart Pack, you can make sure that your young ones always have a pure, natural and nutritious snack with them, adding flavour to their lives while at the same time providing instant strength and vitality.
Award-winning Smart Packs for ATTIKI Greek Honey and FINO Greek Forest Honey are innovative, practical and modern, locking in all the taste, aroma and nutrition of Greek honey. They are unique because they let children take the healthiest and most nutritious of snacks with them to school without their bag or books getting ruined. Young and old alike can now make every moment sweeter, wherever they are, without wasting a single drop of nutritional, high-quality honey.
Welcome back to school with ATTIKI-PITTAS Greek honey!
For more information: https://www.facebook.com/MeliAttiki