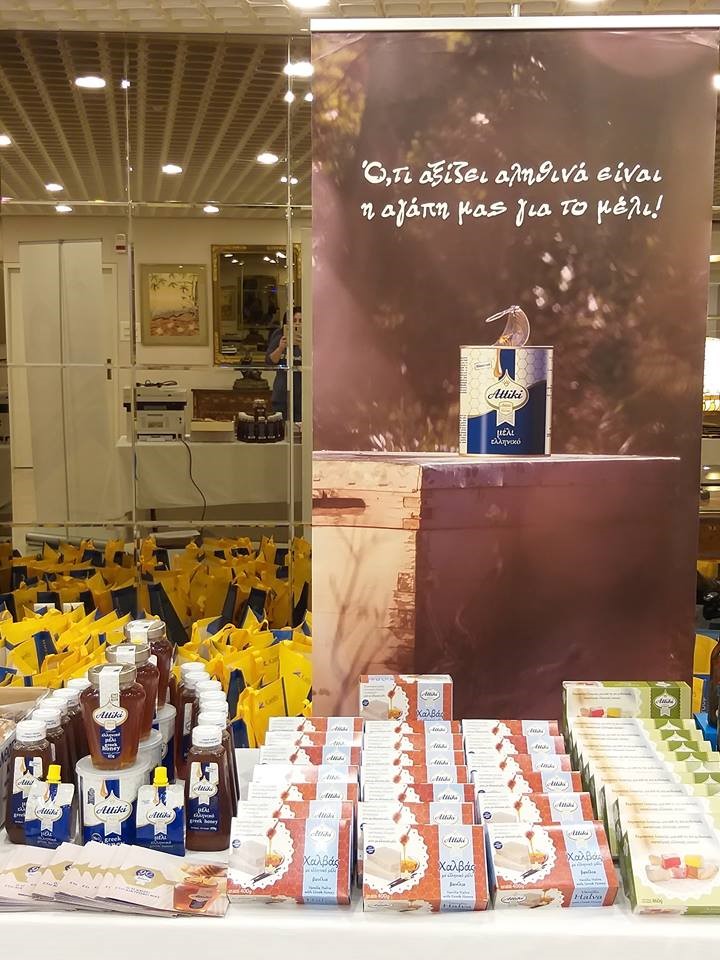 Attiki-Pittas supports ICSIMAT 2018
Attiki – Pittas contributed to the successful conduct of the 7th International Conference on Strategic Innovative Marketing and Tourism ICSIMAT 2018, supporting the University of West Attica, which organized it in collaboration with major universities such as Univerisity of Holland, USA colleges, Canada and others.
Attiki – Pittas, in the context of the promoting Greek culture and the Mediterranean diet, contributed significantly with its products in the creation of a Mediterranean breakfast. Throughout the three-day conference, Attiki Honey had the leading role at breakfast, while at the same time the participants had the opportunity to try Halva with Attiki honey and to get in touch with the quality and values ​​of Greek honey.
At the end of the conference Mrs. Androniki Kavoura, professor at the Department of Business Administration in the University of Western Attica, mentioned in a thank-you note to Attiki – Pittas, "Your team was an important pillar of the conference and we hope for our continued cooperation in our next conferences. "
Attiki – Pittas will continue to support initiatives by Greek Universities that promote innovation and tourism worldwide.