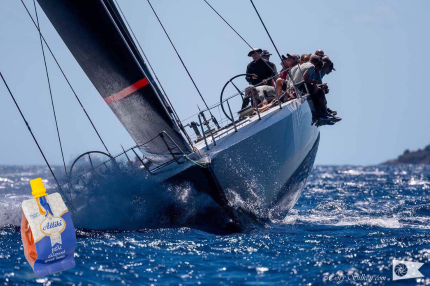 ATTIKI-PITTAS supports the Corfu Challenge
This summer, Corfu hosted the first ever Corfu Challenge for ΜΑΧΙ 72 racers.
The event, which is the initiative of the Greek-American entrepreneur George Sakellaris, aims to promote Greece as a destination for nautical tourism.
The five boats taking part in the race, with their large foreign crews, gave lovers of sailing a unique spectacle.
ATTIKI-PITTAS supported and contributed to the initiative by donating Smartpacks of ATTIKI Greek honey for all the participants.
Talking about the event, Alexandra Pitta-Hazapi, CEO of ATTIKI-PITTAS, said: "These kinds of initiatives help promote our country and our traditions, helping to develop tourism but also business activities associated with the sector."
The Corfu Challenge was held by Gouvia Marina Sailing Club in partnership with the Maxi 72 Class, under the aegis of the Ministry of Culture and the Municipality of Corfu.
You can also visit our official Facebook page:
www.facebook.com/AttikiHoneyInternational/