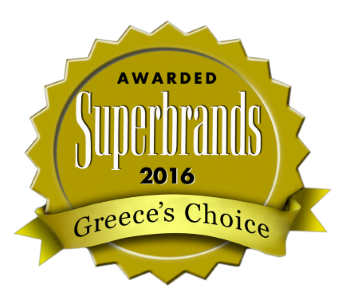 ATTIKI-PITTAS receives Corporate SUPERBRAND Award!
ATTIKI -PITTAS received a "Corporate Superbrand 2016" award at an official ceremony held on 20 March 2017 at the Athens Concert Hall.
The Superbrands organisation, based in London, is an independent body that evaluates and promotes branding and top brands.
According to the conditions laid down by the organisers: "A Syperbrand has established the finest reputation in its field. It offers customers significant emotional and/or tangible advantages over its competitors, which customers want and recognise".
Talking about the accolade of Corporate Superbrand, which the company has won for the third time out of five events, President and CEO George Pittas said:
"We are proud that our efforts over the years have been rewarded with the esteem of our customers and this distinction confirms yet again the reliability of the brand but also the efforts we have made for so many years to meet the needs of consumers. We are moving into the future with the same values."
You can also visit our official Facebook page:
www.facebook.com/AttikiHoneyInternational/