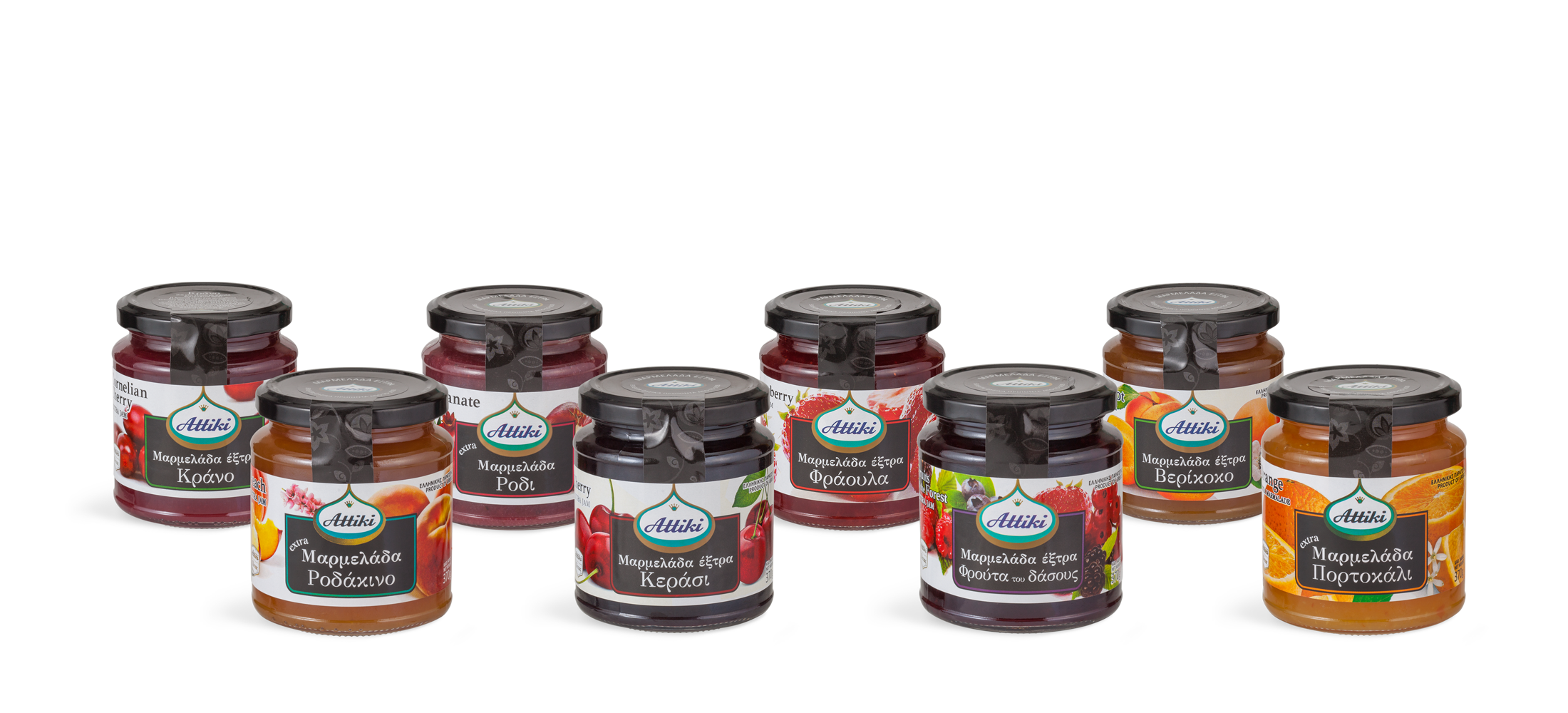 ATTIKI EXTRA JAM: A SUMMER TREAT IN EIGHT FLAVOURS
For years, ATTIKI-PITTAS has made your mornings extra tasty. The company offers you even more choices with eight unique flavours of jam made to traditional recipes.
They are called "extra" because they consist of more than 50% flavourful natural fruits (100g of jam contains 61g of fruit), and an unbeatable, mouth-watering taste.
Strawberry, apricot, cherry, peach, cornelian cherry, pomegranate, fruits of the forest and orange marmalade make up a natural and delicious range of jams for any time of day.
Discover your own favourite flavour at supermarkets now.
For more information:
https://www.facebook.com/ AttikiHoneyInternational/