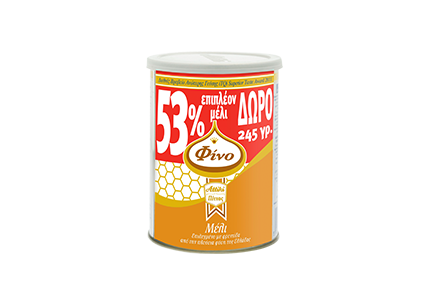 A SWEET OFFER FROM FINO FOREST HONEY!
Your favourite Fino forest honey, with its distinctive taste and unique aroma redolent of Greek forests, is keeping you sweeter than ever with an extra 245 gr of honey free with every 455 gr special offer pack (53% more).
ATTIKI-PITTAS makes good quality honey affordable for every family, so you can enjoy it and get energy and strength from it every day.
Tomorrow's honey is carefully collected by Greek beekeepers, and every day, AΤΤΙΚΙ's team of tasters tries the best varieties fro m all over Greece, while every drop is tested by the Quality Assurance Department.
Look for the unique ATTIKI-PITTAS special offer for Fino Forest Honey at your local supermarket!
For more information: