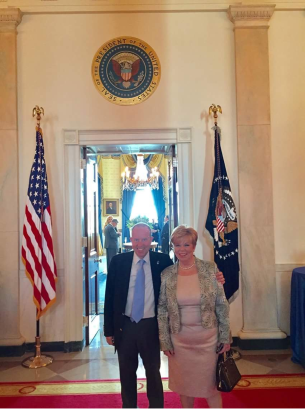 ATTIKI-PITTAS CEOs attend event to celebrate the Greek Independence Day in USA.
This year in celebration of Greek Independence Day, a special event was hosted at the White House by the President of the United States, Donald Trump.
The CEOs of ATTIKI-PITTAS, George Pittas and Alexandra Pitta-Chazapi, were among those who had the honor of being invited to the White House for its 30th celebration of Greece's independence on the 25th March.
Mrs. Alexandra Pitta-Chazapi stated: "It was a very special and moving moment to be at this event honoring our country, and to see how the history of Greece is admired and respected in the United States. In its 89-year-presence in the Greek market, ATTIKI-PITTAS regularly exports branded Greek honey to the United States and to more than 37 countries worldwide, and is a foreign ambassador for high quality Greek honey."
You can also visit our official Facebook page:
www.facebook.com/AttikiHoneyInternational/